La morte vivante (1982)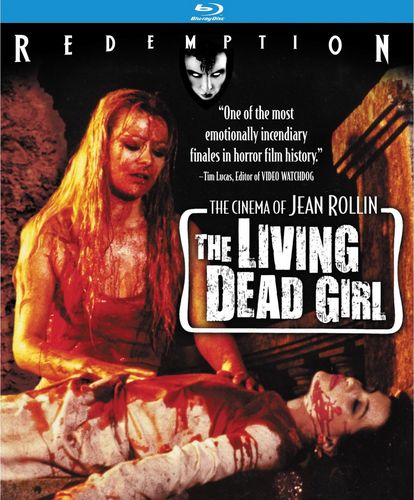 Alternative Title
:
The Living Dead Girl
Year: 1982
Country: France
Genre: Erotic, Horror
Quality: BDRip
Language: Original
Subtitles: English
Director: Jean Rollin
Studio: Films A.B.C., Les Films Aleriaz, Les Films du Yaka
Starring: Marina Pierro, Francoise Blanchard, Mike Marshall, Carina Barone, Fanny Magier, Patricia Besnard-Rousseau, Veronique Pinson, Sandrine Morel, Jean Cherlian, Jean-Pierre Bouyxou, Alain Petit, Jacques Marbeuf, Sam Selsky, Lise Overman, Laurence Royer
Description: Abruptly, the eternal slumber of the once vital 20-year-old Catherine Valmont is disturbed when a violent tremor shakes her damp and sombre underground crypt in the very foundation of her once vibrant French chateau. Now that the much lamented, delicate and oblivious Catherine is enticed to dwell in the world of the living tethered to the place she used to live, summoning pale memories of her beloved blood-sister Helene remains her only link to this earth except for that vague, yet overwhelming rabid desire for innocent fragrant blood. Sooner or later, the dumbfounded Helene will encounter once again her solitary dark sister who is longing for her in silence, nevertheless, is the cryptic Catherine the person she once knew or has she become a grim and soulless monster?
File Size: ~3000MB
Resolution: 1280×720
Duration: 90 min
Format: mp4
Download Link(s):
La morte vivante.mp4.html – 2.9 GB
Latest posts by Adultsblog
(see all)